Ever played Final Fantasy XII? I loved it as a kid, too bad many players considered it a black sheep due to its deviations from the traditional gameplay. One such deviation was gambit, showcased here: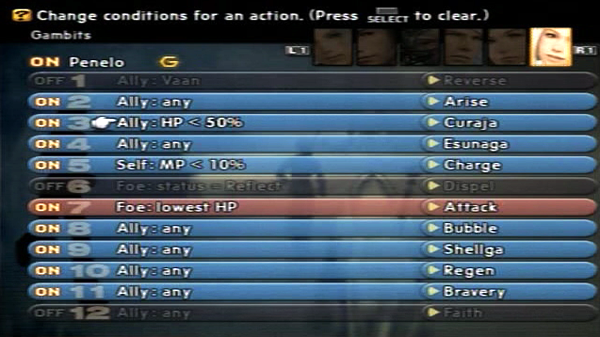 Basically it's a player-customizable AI. How does this fit into Stonehearth?
As an example, le'ts take a look at how soldiers currently behave, that is: 1. execute personal orders. 2. execute party orders. 3. attack nearby aggro enemies. 4. attack nearby enemies (also heal injured people if you're cleric). 5. satisfy needs. 6. patrol town.
Now imagine you could customize that, you could tell your footman to retreat from battle when at 30% health, you could tell your cleric that he should focus on healing knights before civilians and archers; you could have your footmen split up to chase archers while knights and clerics take the aggro of wolves and ogres, or you could tell your party to hold a rigid formation to shield the squishier members or block the access to an area.
But wouldn't it be overwhelming, or overpowered? Probably, and that's why FF makes you start off with a restricted amount and variety of options, unlocking more and more as the game progresses. So, translating that to this game, recruits would only be able to remember the basic schedule and require your direct intervention (also known as "micromanaging") for better tactics, whereas veteran fighters would be able carry out the most complex battle plans.